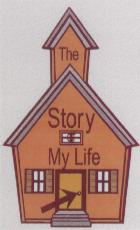 I have always loved learning and maintained an A average throughout all of my studies from first grade, through receiving two Masters Degrees in University. I rose to the top of my profession, beginning with teaching in Elementary School, progressing through to becoming Head of a College Department, and becoming a College Professor.
All the way through my fifty years of being an Educator, my first love has always been that of a Conductor of Vocal Music. My ensembles and Choirs performed artistically, the best of Choral Literature, and we were always in demand to entertain and serve our community.
Even though I loved my studies and my work, the greatest blessing of my life is my precious daughter, Jeanie Harrison Miller, and her dear, dear family: her husband Walter Charles Miller and their children Jeff Miller and Cynthia (Miller) Walker. They are highly intelligent, successful, gifted people. They have happy homes with children, and are trying to make their world a better place because they have lived.
LOOKING BACK
Looking back over my (now) ninety years, and trying to tell what kind of person that I have tried to be, and to list some of the guiding convictions that have helped me to shape my life, these are the basic ones to me:
THIS I BELIEVE:
THAT--"It is better to light a candle, than to curse the darkness"
-- The truly abiding things are "FAITH, HOPE, AND LOVE, and the greatest of these is LOVE.
-- When the LOVE OF GOD is in our hearts, we will love each other more, and will want to share this love with others,
-- There is a life hereafter, where we will meet our Maker, "Face to Face", and that we will be united with our precious loved ones, and we will spend eternity in God's Presence.
-- (From here where I stand, I hope we will all join together singing "AMAZING GRACE").
LOMA (GROOM) HARRISON is a descendant of MARY DORA HAYS, (daughter of Charles HAYES SR.) LOMA (GROOM) HARRISON is also the granddaughter of MARGARET (GRYDER) GROOM, wife of REV. NEEDHAM YORK GROOM and daughter of  REV. MILLAGE SHORT GROOM. REV. M. S. GROOM was the son of REV. NEEDHAM YORK GROOM.
---
BACK TO GENEALOGY
BACK TO GROOM'S STREET